It's never too late to believe in your dreams.
The Rookie
is based on
a true story!
I think his son must have been his source of motivation. I love his son, too!
※邦題「オールド・ルーキー」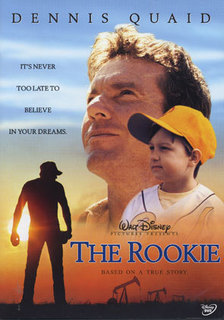 a Review by Roger Ebert
Jim Morris was a high school science teacher/baseball coach. His players knew his dream and made a bet with him, "If we win district league, you tries out for Major League." ... They made it. "
It's your turn
, coach!"